Qobo Qobo Essential Oils Incubator is one of South Africa's leading bulk producers of high-quality essential oils and herbs.
We are a social enterprise based in Keiskammahoek, a rural region of the Eastern Cape Province.
The Qobo Qobo Essential Oils Incubator is a social enterprise and a sustainable project of the Siyakholwa Group, an organisation that transforms rural communities by developing programmes which address the root cause of poverty.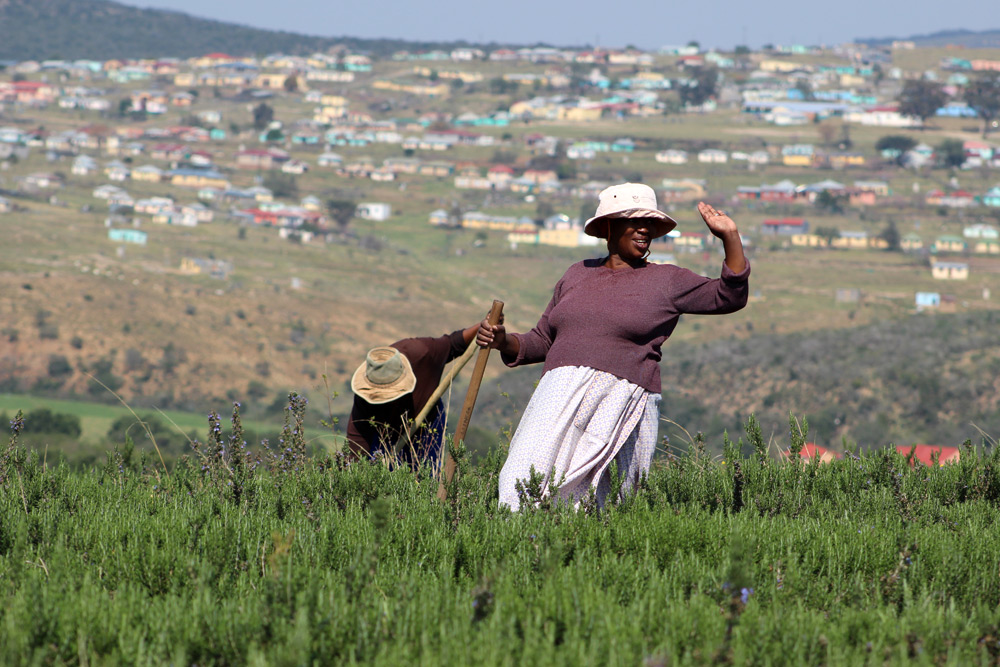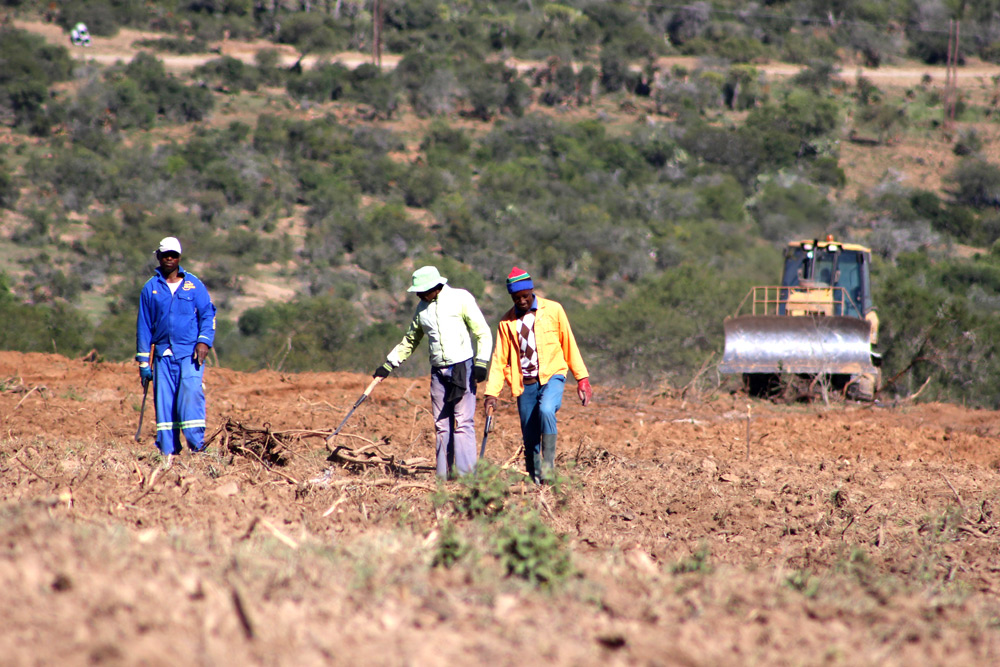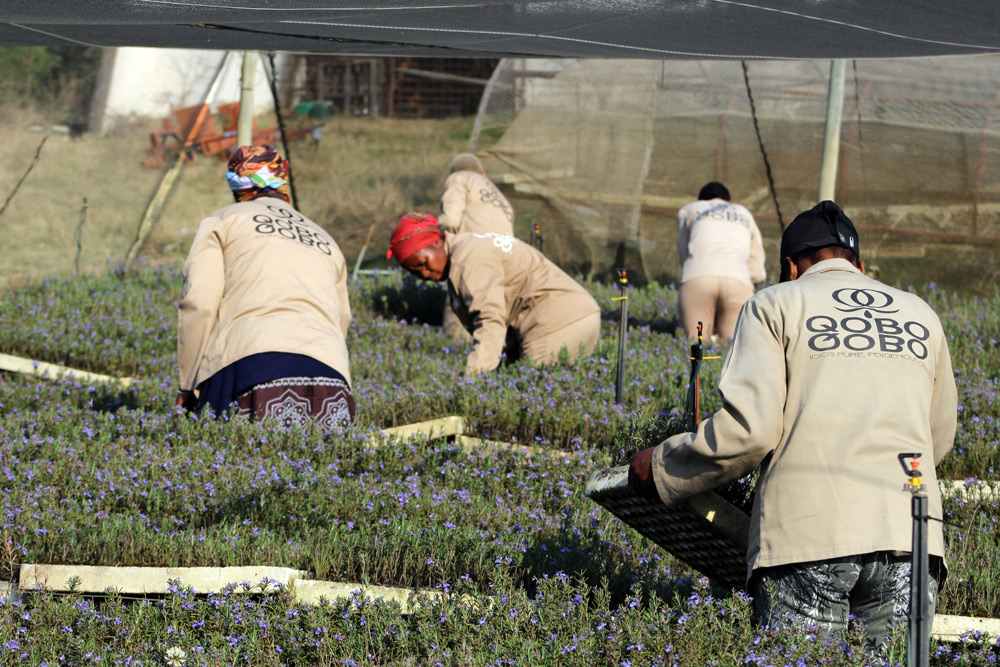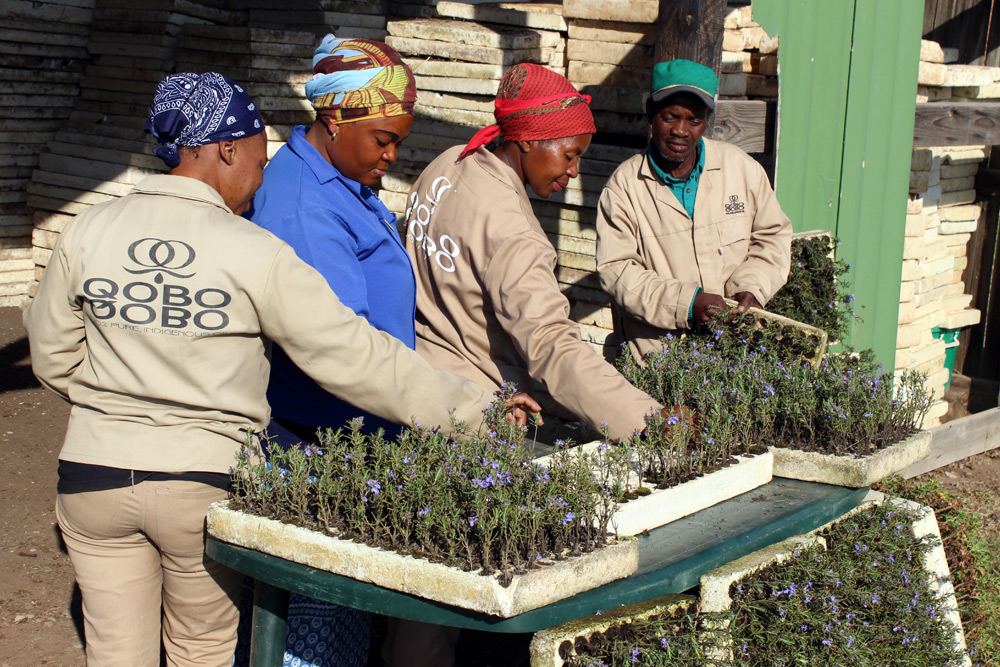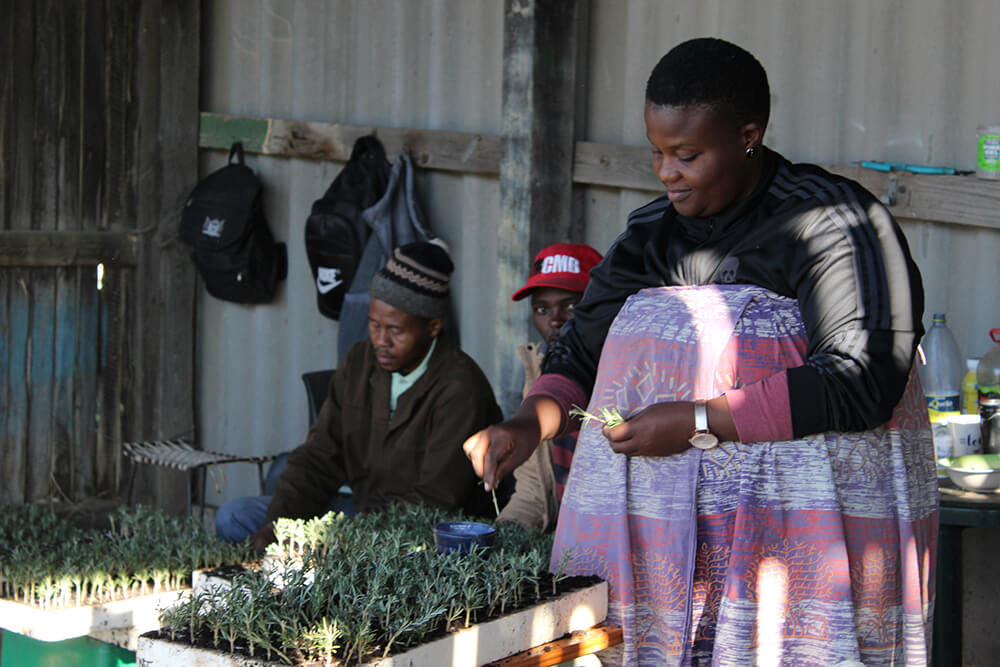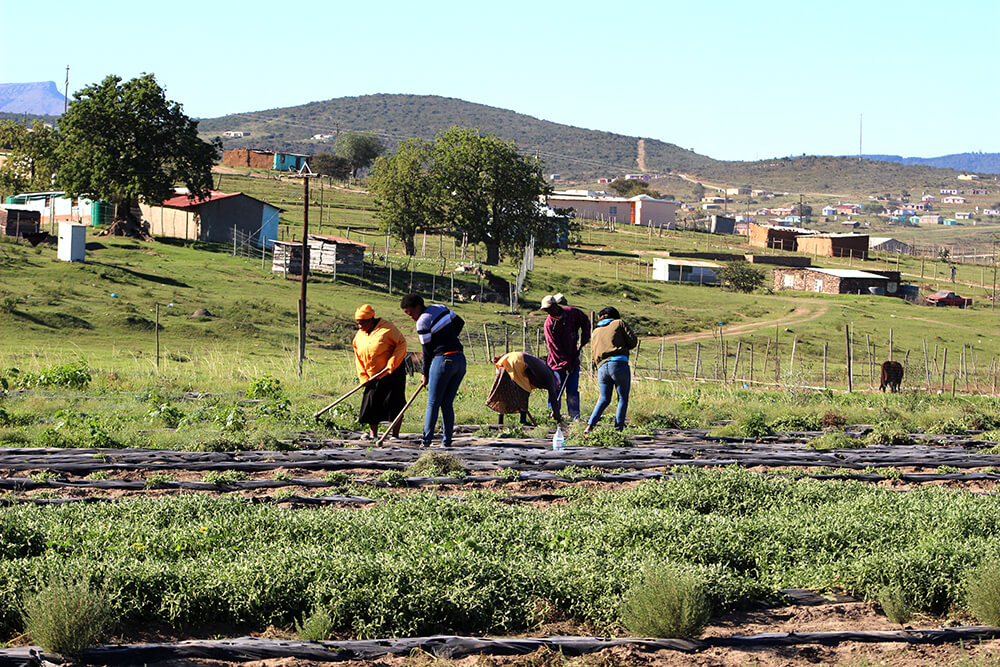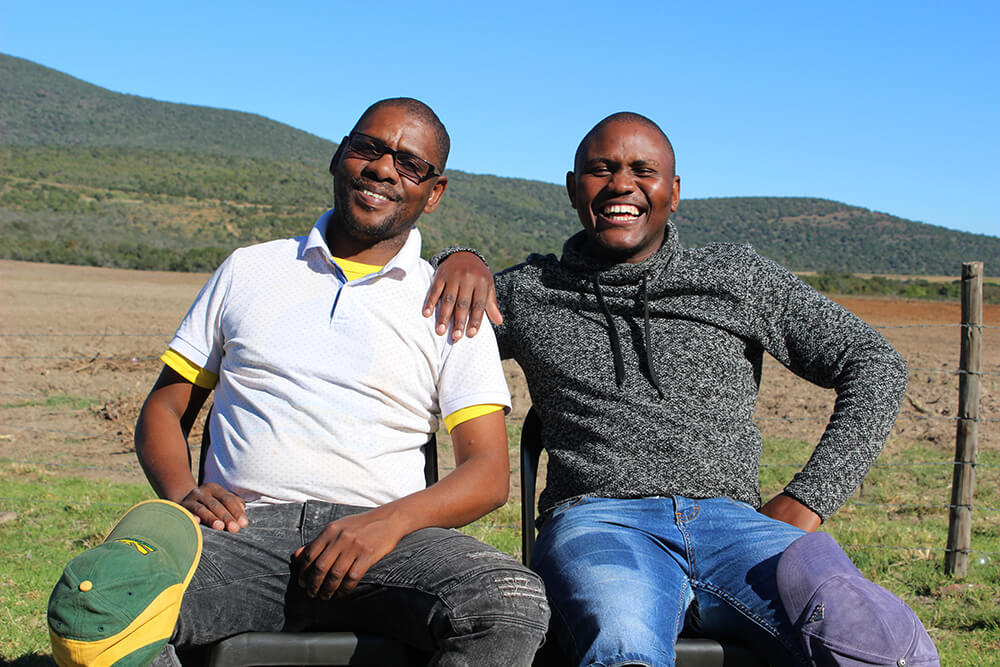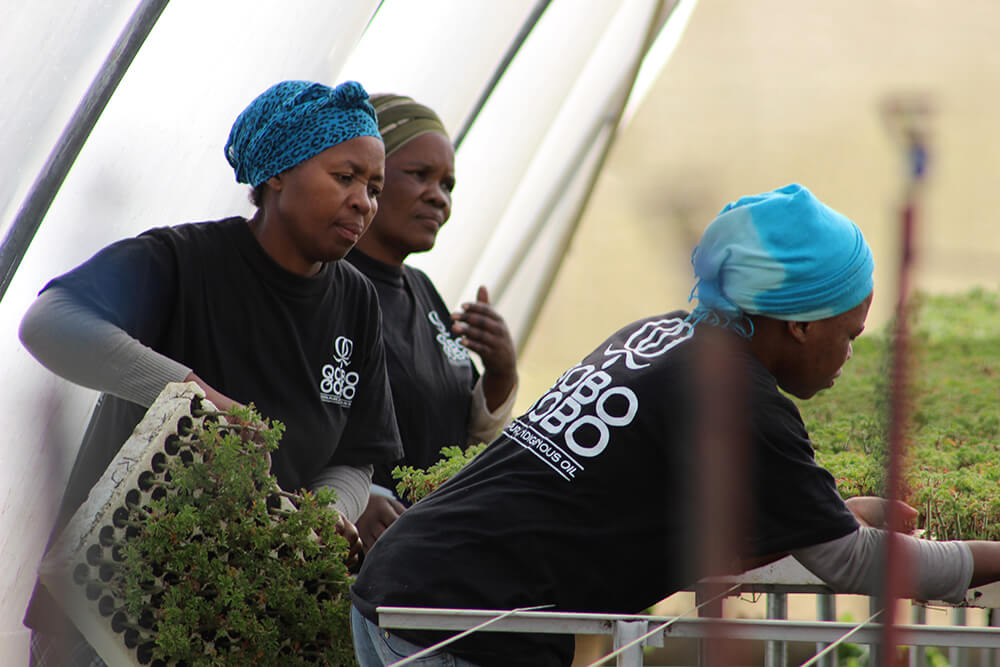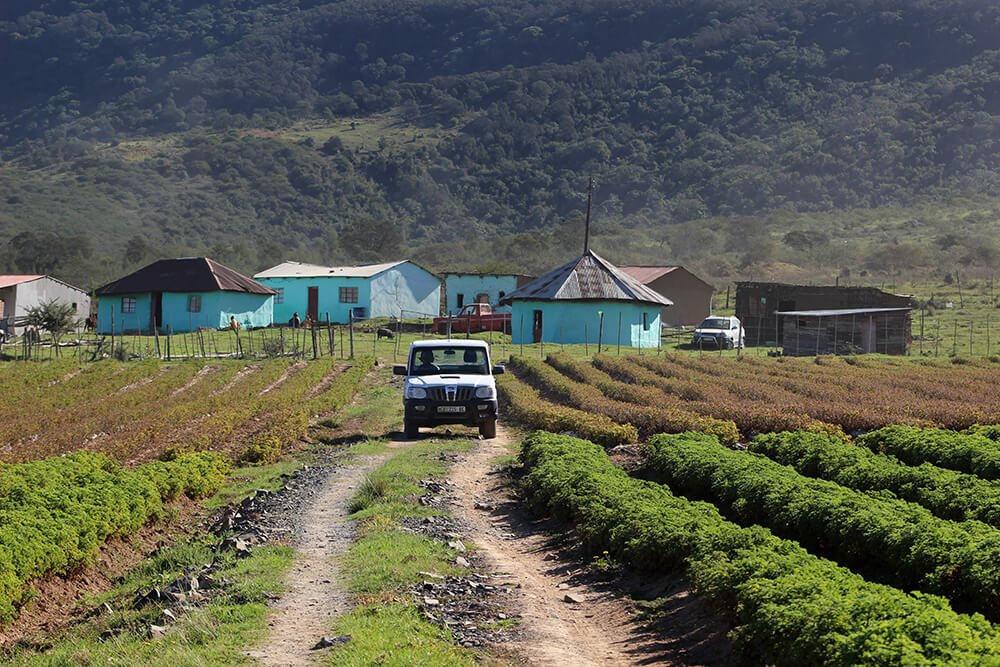 The bulk of our essential oils are produced for the export market, while a growing percentage are sold for local use. 
The largest export markets for Qobo Qobo's essential oils are Europe and the United Kingdom, followed by the USA.
The global essential oils market was valued at USD 21.79-billion in 2022 and is expected to expand at a compound annual growth rate of 7.9% from 2023 to 2030 (Source: Grand View Research – Market Analysis Report). This can largely be attributed to increasing demand from end-use industries.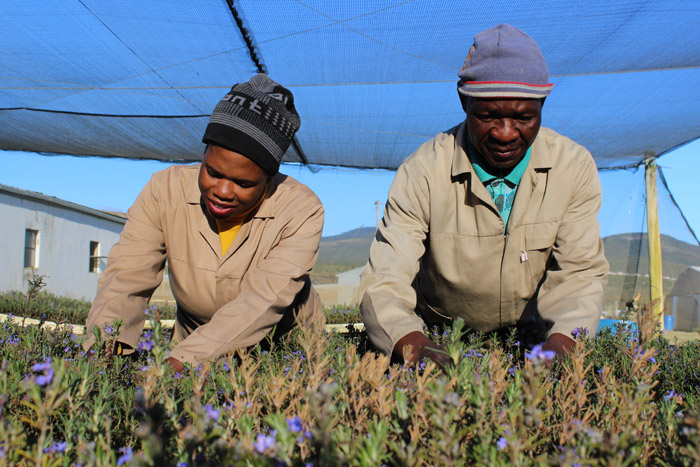 Qobo Qobo Essential Oils primary target markets include producers which require:
Our Production Process
From farm to factory to YOU!
1
Incubator
Local farmers are provided skills and equipment for sustainable farming.
2
Growing

Plants are regularly monitored and nurtured.
3
Harvesting

Mature plants are machine cut or handpicked.
4
Distillation

Oils are extracted from the plants via steaming process.
5
Testing

Oils are thoroughly tested to meet international standards. COAS and TDS.
6
Packaging

Oils are packed into bulk containers or decanted into bottles.
Creating a Sustainable Business
I have always supported Qobo Qobo Essential Oils Incubator because their essential oils are of the highest quality I have analysed in the country.  Their operations are conducted with integrity, and hence there is a sense of trust associated with the oil they produce.
Qobo Qobo is an exemplary model of one of the most successful essential oil incubators in South Africa.  It employs the services of out-growers whom they train and guide throughout the cultivation process.  In so doing, they are creating sustainable employment in this remote rural community.  This model has proven to be financially feasible which can be ascribed to astute management quality assurance systems and procedures, and the company's commitment to providing the marketplace with the highest quality essential oils.  The results of the analysis of their end-products are proof of their consistent quality.
Supported by